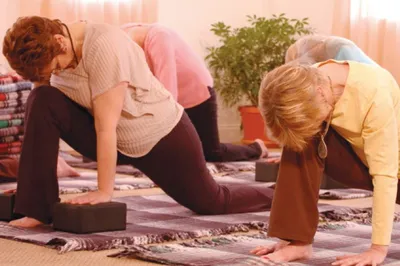 Yoga Boost
Saturday March 4
9:00 am - 12:00 pm
Downingtown Yoga and Meditation Center
Three hours of yoga poses which includes the Shavasana at the beginning and end. Especially the Shavasana at the end is delicious, as there's time to linger in it.
And after the extra yoga poses, a little longer than a usual class, your body is so open. Your mind and heart are so light! 
Anyone can attend this yoga workshop. It's all user-friendly while being deeply effective and profoundly nourishing. How much can you get in a short time? You'll be amazed! 
After the Yoga Boost workshop stay for Yoga Classroom Therapeutics 1 beginning Saturday March 4 2023. 
You might even choose to stay over on the night before your immersion begins. 
TAUGHT BY
Swami Prajñananda 
DETAILS 
Prerequisites
None
Date & Time
Saturday March 4 from 9:00 am - 12:00 pm 
Location
Downingtown Yoga & Meditation Center
116 E. Lancaster Ave, Downingtown PA
Course Confirmation Date
March 2 2023
We confirm the course on or before this date, when we have enough enrollments to confirm. Early rates are available until this date. We will email you with the latest updates.
Tuition
Early Tuition (on or before March 2 2023): $45.00
Standard Tuition: $65.00
More Info
Our Enrollment Advisors will be happy to connect with you and answer any questions - Turn on Javascript! or 610.806.2119

When events beyond our control cause unavoidable changes, locations and fees are subject to change without notice.
Svaroopa® Yoga
The quality of life is not based on how much you do but on how much you let go; not on how far you go, but on how open and easy you are.