Our Administrative Team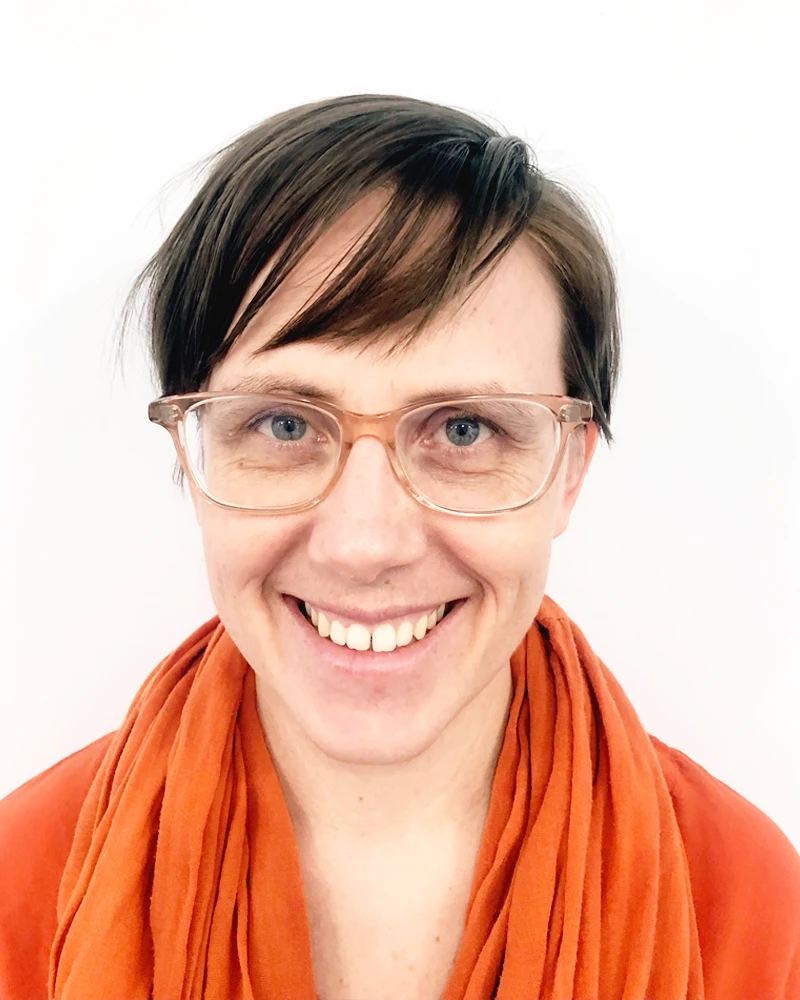 Swami Satrupananda, Business Manager
Swami Satrupananda works closely with the Board of Directors and Gurudevi Nirmalananda, managing the organization's manifestation of our Vision & Mission.  As a former SVA Board member, Swami Satrupananda brings deep experience with our operational needs.  As a longtime Svaroopi, Swami Satrupananda says, "I am here to serve."  She brings her profound knowledge and experience of Svaroopa® practices as well as of our community and organization.  Reach Swami Satrupananda at Turn on Javascript! or 610.644.7555.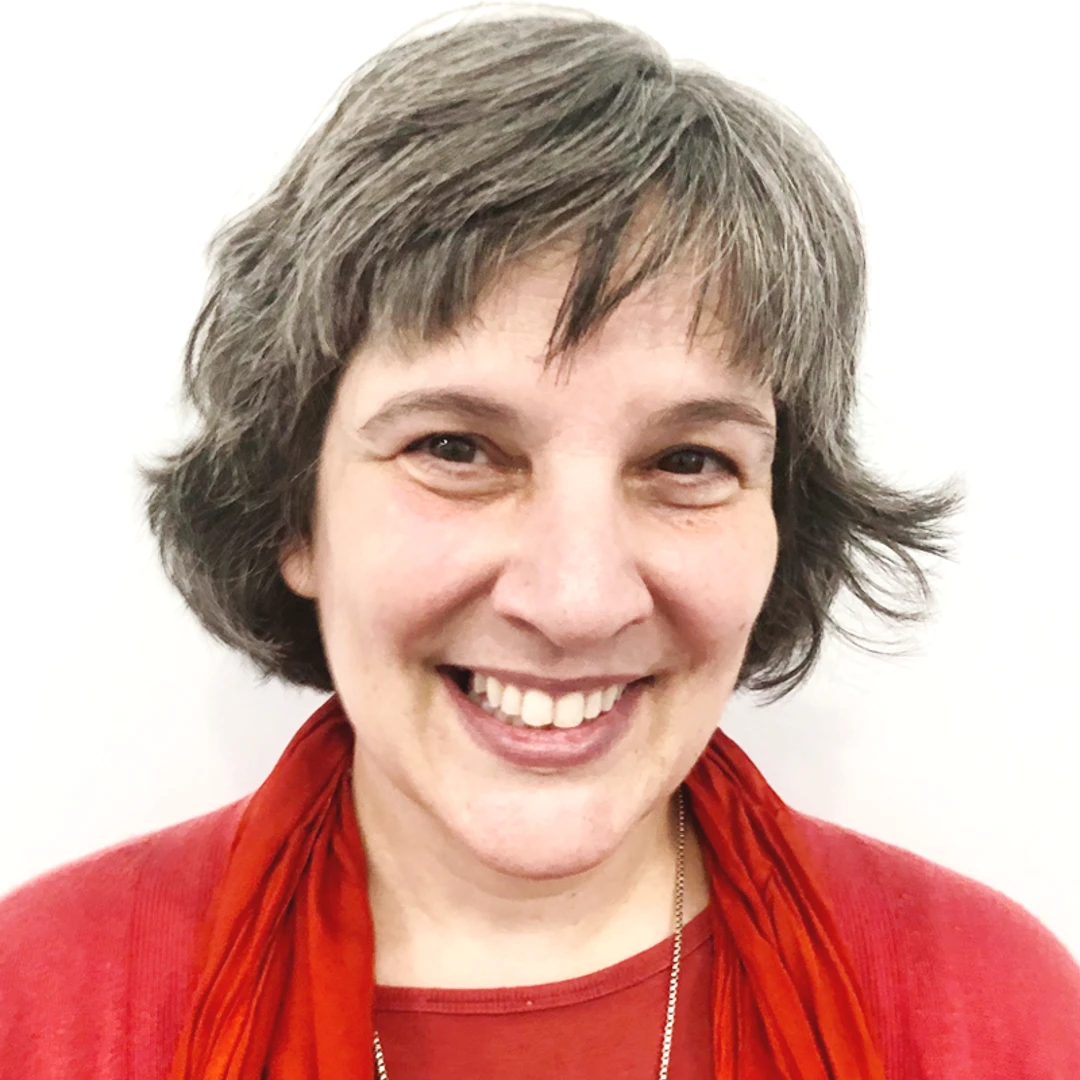 Swami Samvidaananda, Teachings Manager
Multi-tasking is the name of the game.  Managing the trainers and calendars as well as our hosted programs and vowed members teams, Swami Samvidaananda makes sure that our programs and teachers are there for you.  She also supports Gurudevi Nirmalananda in sharing the teachings and communications.  "Serving you allows me to support Gurudevi in doing her job, which is being a source of Grace in our yoga community and in the world through her teachings, her presence, and the initiation she gives. I am devoted to Gurudevi, and to the goal of Svaroopa® Vidya Ashram, which is to give the experience of your own inherent divinity to all who seek it."  Reach Swami Samvidaananda at Turn on Javascript! or 610.644.7555. 
Melissa (Maheshwari) Parsons, Enrollment Advisor
Get support in taking your first or next program from Maheshwari. She'll answer your questions about enrollment tuition, payment plans and more.  She offers you continued support before and after your program. She'll also connect you with one of our teachers to answer your questions about a specific program. As an advanced Svaroopa®  yoga teacher for over 20 years and a devotee of Gurudevi, Maheshwari will support you with her depth as a yogi. Maheshwari says, "I am excited to be part of the SVA team and to share my love for Gurudevi and Svaroopa® Yoga with others as I encourage and support them on their path." Reach out to Maheshwari at Turn on Javascript! or 610.806.2119.
Doreen Willover, Guest Services Supervisor
Doreen Willover came to Downingtown Yoga and Meditation Center looking for both asana and meditation. Since then she's done lots of both!  As our Guest Services Supervisor, she supports you when you come for immersions. Doreen also uses her event planning skills from her previous work experience in her many roles at the Ashram. Doreen says, "I am thrilled to have this beautiful and spiritual opportunity to be a part of the SVA team (family) in the capacity of Guest Services. I look forward to meeting and greeting all our guests for the retreats and promise to provide my very best to all."

Swami Shrutananda Saraswati, Weekly Yoga Coordinator
Our weekly yoga classes at Downingtown Yoga and Meditation Center and introductory programs are coordinated by Swami Shrutananda.  She supports the teachers and the students in our Online and On-Site classes.  She brings nearly thirty years of experience in teaching Svaroopa® yoga, providing Svaroopa® yoga therapy sessions and training Svaroopa® yoga teachers.  This makes her especially understanding of students' needs. And it gives her a wealth of skills to support our teachers.  Swami Shrutananda says, "It is a joy and an honor to be able to support our asana teaching team.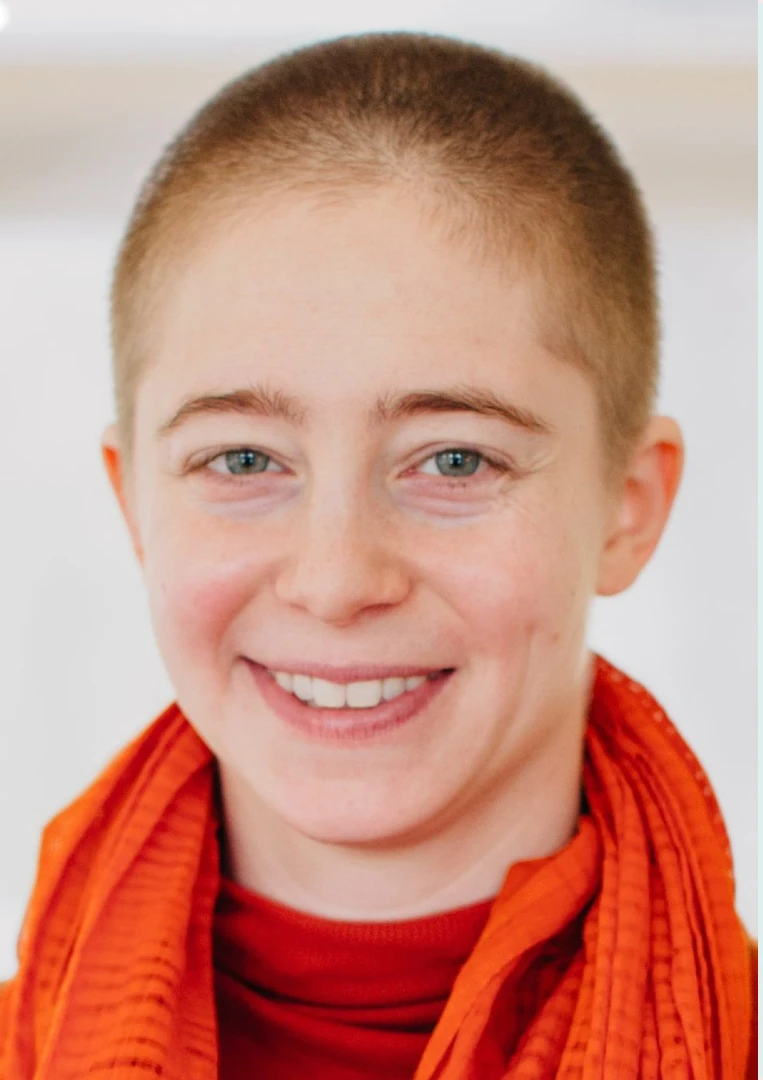 Swami Prajñananda, Teachings Admin Assistant 
In addition to being a Teacher Trainer, Swami Prajñananda works behind the scenes to make sure everything that's needed for the classroom is ready.  Her depth of training makes her able to bring administrative and yogic skills together, to effectively support Gurudevi Nirmalananda's teachings. Swami Prajñananda says, "I'm delighted to continue serving on the Teachings Team, supporting the teachings of the Ashram and its teachers, as well as honored to be one of those teachers."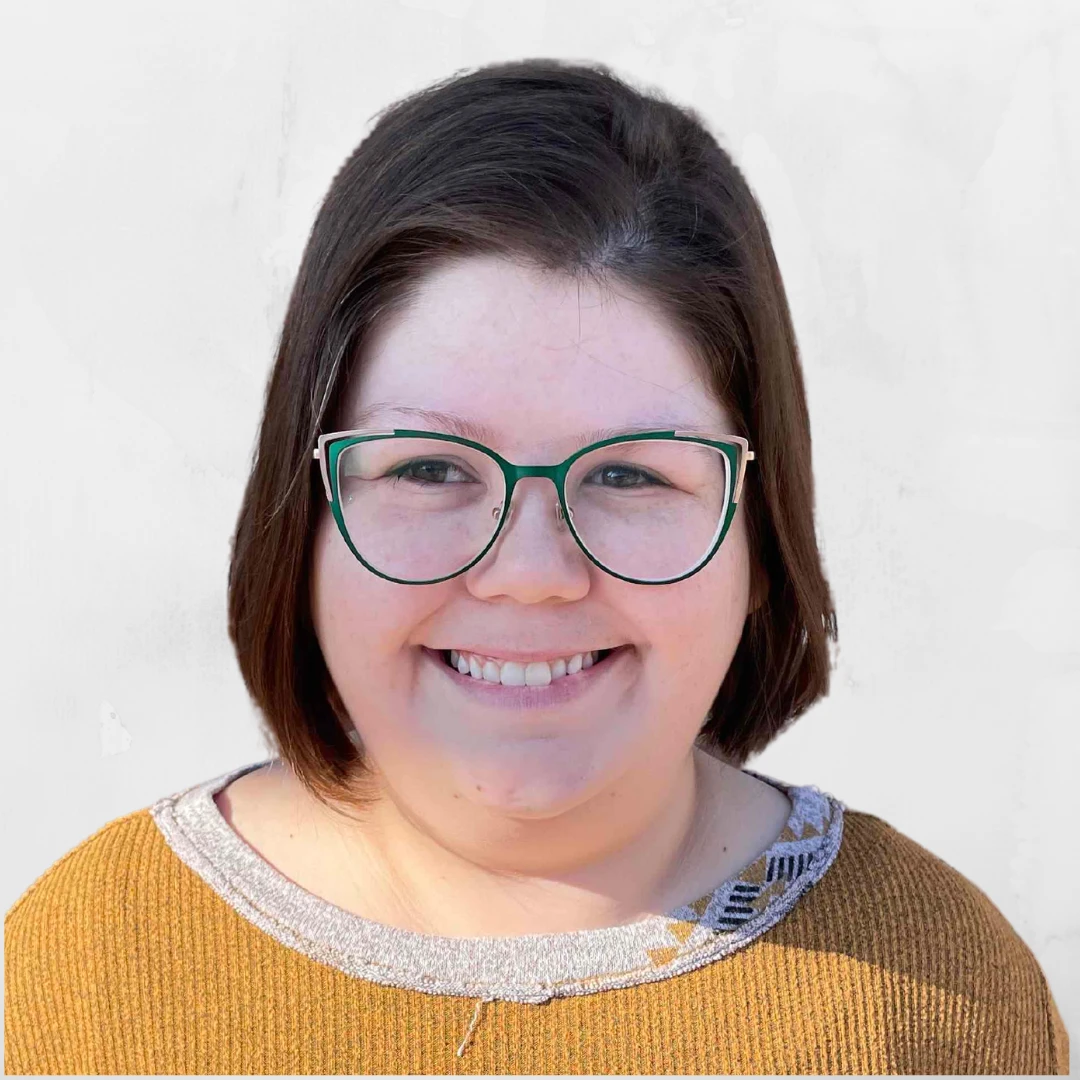 Kristy Morris, Admin Coordinator
 Kristy coordinates our publications. Through these publications, we share the ancient yoga teachings and how they apply to our modern age. They are also how many new students find our offerings. Kristy coordinates the behind-the-scenes process, working closely with our Publications staff and extensive sevite team. She brings years of administration experience to this role in addition to her kind and caring presence. Kristy says, "I am honored to be a part of something so much bigger than myself and look forward to learning more every day."

Sally Doyle, Business Administrative Assistant
Behind the scenes, Sally has her fingers in every pie, helping keep everything running smoothly. Her enthusiasm is infectious and her eye for detail is a big plus. Already doing yoga when she arrived, she's now taking (and loving) our weekly staff yoga class. Sally says, "I feel so fortunate to have found this generous, welcoming place to work. My hope is that I will serve well this Svaroopa family for a long time." 

Andrea (Abhati) Wade, Publications Administrative Assistant
Abhati is a Certified Svaroopa® Yoga Basics Teacher. Through her training and teaching, she has and continues to cultivate her focus, attention to detail and inner depth. She brings this all to her work here at SVA.  She works closely with several staff members and sevite teams in getting teachings and information out to our community, for which she says, "I am so blessed and honored to have the opportunity to serve Gurudevi and everyone in the Svaroopa® yoga community."   
Sandy (Mukti) Carter, Admin Assistant
Mukti supports our Publications through a variety of administrative tasks. She creates and updates webpages, formats email communications and handles other administrative processes that bring the yogic teachings to you. In addition to her natural affinity for these administrative tasks, Mukti is also a long practicing yogi. She shares not only her skills but her yoga practice with us. Mukti says, "I am thrilled and full of gratitude to have the opportunity to serve Gurudevi and our Ashram community as a member of the Ashram staff.  I feel I am receiving so much more than I can ever offer!"

Newt (Yogeshananda) Sathyaseelan, Garden Coordinator 
Yogeshananda maintains the gardens at both our public facility as well as the swamis' residential building. He cares for the plants, pulls lots of weeds, feeds the birds and does projects to beautify our outdoor spaces. He works closely with our generous sevites who contribute to the yard work. Yogeshananda says, "I am an islander and I love being outside. I like to get my hands and feet dirty. Gardening is awesome because I get to be outside and at the same time show some love to the plants. Also, gardening keeps me healthy and in shape, saves me some money on gym membership and doctors office. Being outside with the sun, fresh air, plants, birds, insects and other forms of life is healing. Gardening is a tool that I use to experience my own Divine Self, Shiva. When I experience my own Self, I am perfect, pure, bliss, unconditional love and generous. Garden is where I love to be. I get to do what I love to do!  How fun!"
Kelly McKee, Household Assistant
A steady support, Kelly is one of our Household Assistants. She provides support in many ways that keep the day-to-day activities going.  With her years of experience in nursing and language arts teaching, she brings her care and attention to detail into everything that she does. Kelly says, "I feel fortunate to work for such kind people and in such a grace-filled environment". 

Lisa DeLaurentis, Bookkeeper
Welcome to Lisa, who has recently joined our team. She works behind the scenes to track our finances so we operate in a fiscally responsible way. Lisa brings a depth of experience and skill to the position including accounting experience with a non-profit organization. Lisa says the following about her experience at SVA so far, "The people here have been very warm and welcoming. They make you feel special and unique."