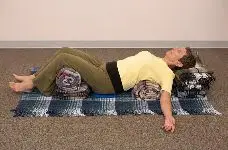 Yoga Healing Retreat

April 16 - 21
Lokananda Retreat Center, Downingtown PA 
For the Online Retreat option, click here
Dramatically advance your healing process in our six-day Yoga Healing Retreat. Day-to-day changes in your body, mind and emotions are tangible and undeniable. These huge strides forward make you glow with the inner light of your own Beingness. This is yoga's most powerful promise. 
Svaroopa® yoga is a Spinecentric Yoga. Your healing power radiates from your spine. We help you open up access to it, which also opens you up to You. - Gurudevi
Receive a personalized Svaroopa® yoga therapy session and a personal vichara (yogic self-inquiry) session every day. Chanting & meditation deepen your healing. A daily yoga class and a discourse on yoga's timeless teachings advance your process. All of these "spinecentric" practices take you beyond the physical, mental and emotional levels, for lasting healing and upliftment.
The yoga healing retreat propelled me through tensions that had been lingering for years. I ended the retreat feeling refreshed, reinvigorated and established in a deeper state that has come to pervade my whole life. – Kelly S.
You'll enjoy gourmet vegetarian meals. Leisurely recess timings give you space to move at your own pace. A private room gives you lots of personal space and the private time you need. Enjoy the company of the others in your small group, all of whom are doing their own deep healing. Tears as well as laughter punctuate our days together. You're in the skilled and caring hands of our experienced yoga therapists. Under the guidance of Gurudevi Nirmalananda, rediscover your own power, light and joy and its source. 
Our combination of body and mind therapies work together to free you from both the pains and the fears that have chased you for lifetimes. This is all promised in one of the ancient Ayurvedic texts:
If you do yoga, you don't need Ayurveda.
In Western terms, this means if you do yoga, you don't need medicine. An incredible promise, it is the secret of yogis' well-known health and longevity. Still, if you have a medical diagnosis, it takes diligent and personalized attention to bring you back to health. These therapeutic yoga practices are a powerful complement to any medical care you currently need. Thus, we work with you while you continue the medications and other therapies prescribed for you. We rely on your physician to oversee them while you're still in the healing process.
Your doctor(s) will be amazed at the incredible results in only a few days, welcoming the opportunity to reevaluate your medical needs. This healing retreat can be repeated as often as needed, for continued healing and reliable results. 
The healing power you need is within you. Svaroopa® yoga specializes in unlocking it. Just like an Ayurvedic retreat (panchakarma), your imbalances are balanced, your pranas begin to flow, and you are enlivened from the cellular level up. 
The Yoga Healing Retreat provided the most skilled, individualized and compassionate healing modality I've ever experienced. I felt fully listened to and responded to accordingly. I simply signed up and showed up, and was "met exactly where I was at" in my process. - Ruth B.
After returning home, you'll receive two online yoga therapy sessions to support your continuing healing process. You will also have a personalized set of yoga poses for your own practice, along with a whole new sense of self and perspective on life — in such a short time. Walking in the door of your own home, you feel like a new you, empowered to bring your life to its fullest flowering, to fulfill what you came here to do.
TAUGHT BY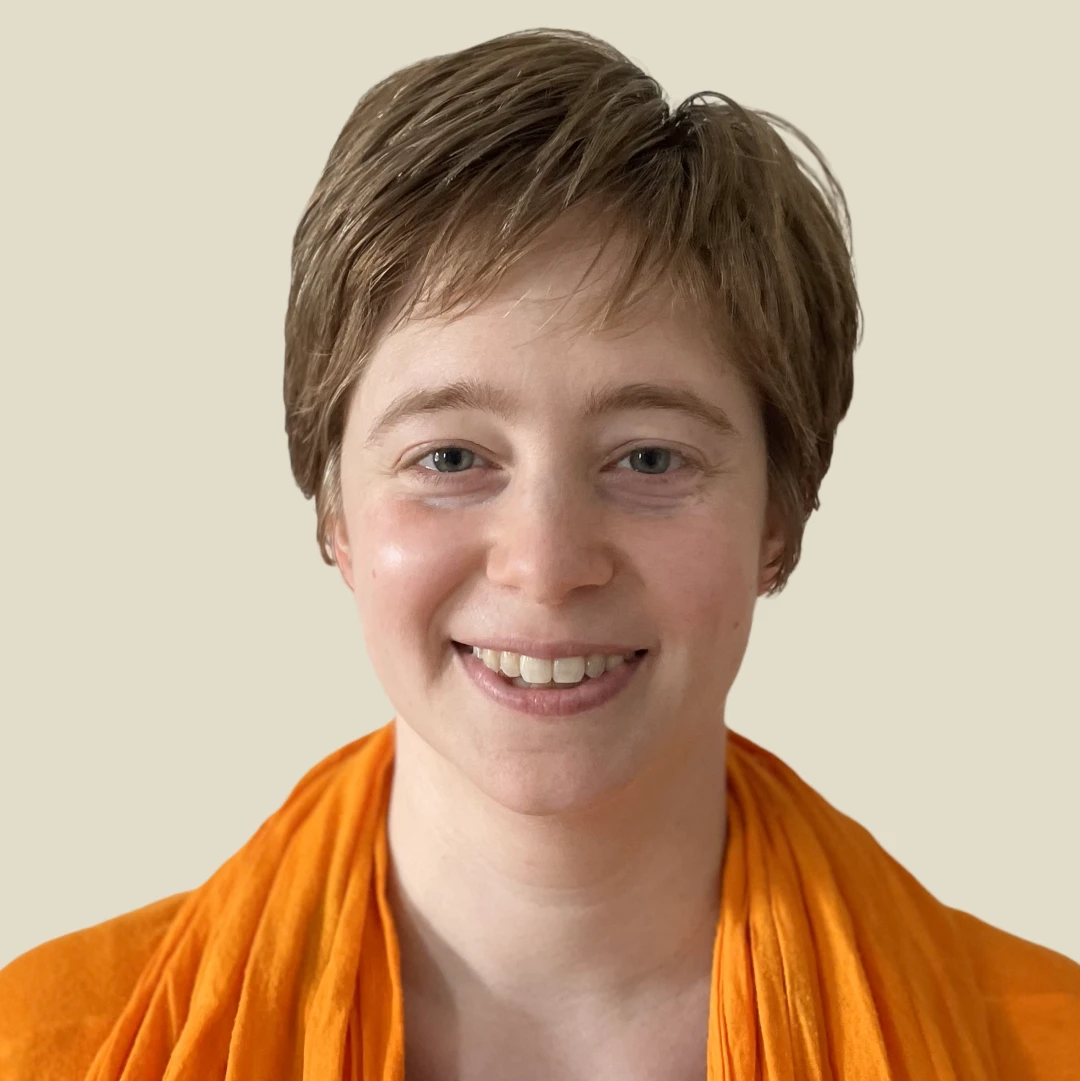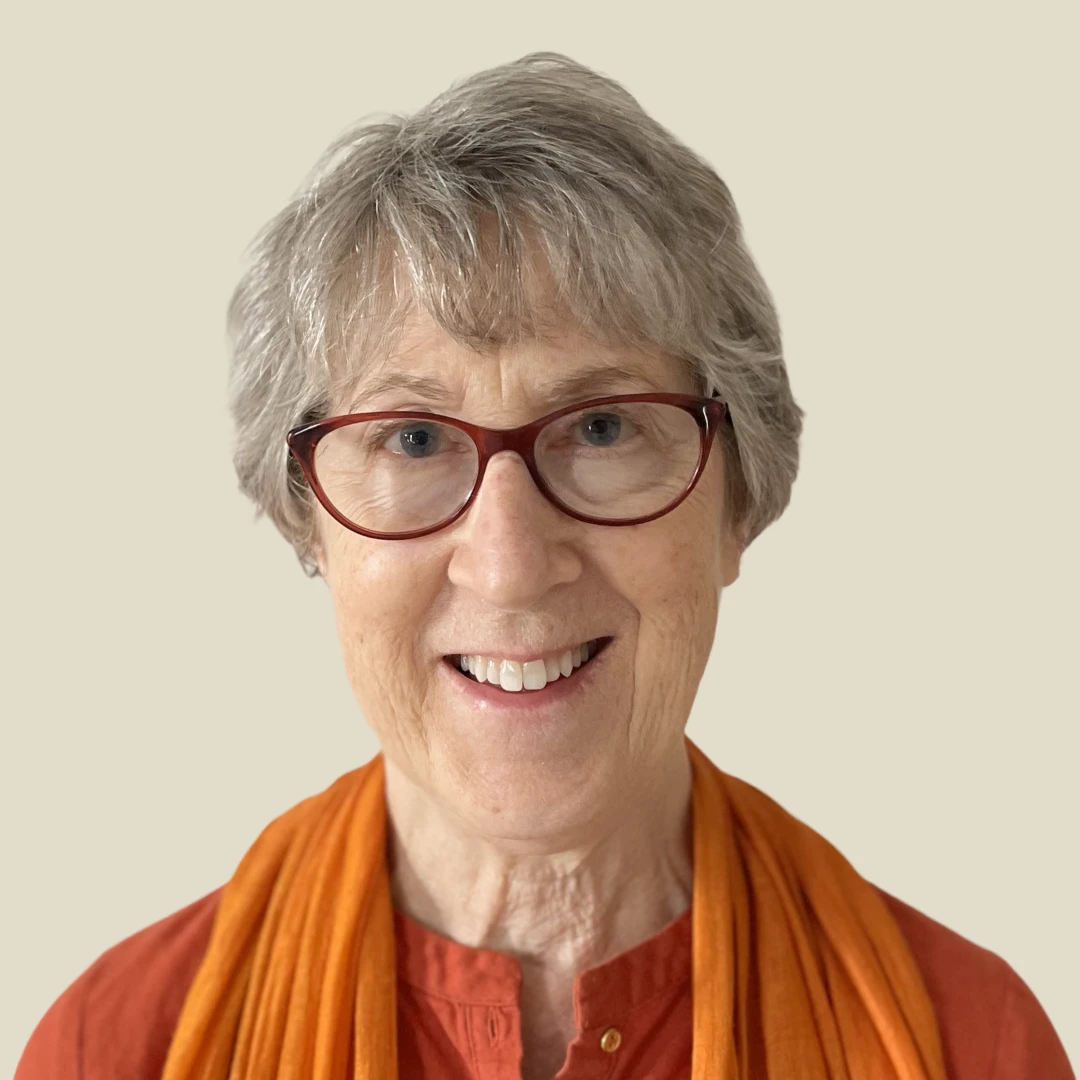 Swami Prajñananda & Swami Shrutananda
DETAILS
Prerequisites
None
Dates & Times
Tuesday April 16 2024 begins with lunch at 12:30 pm, with retreat going from 2:00 - 9:00 pm with Snack and Dinner included
Wednesday April 17 from 6:00 am - 9:00 pm with Breakfast, Lunch, Snack and Dinner
Thursday April 18 from 6:00 am - 9:00 pm with Breakfast, Lunch, Snack and Dinner
Friday April 19 from 6:00 am - 9:00 pm with Breakfast, Lunch, Snack and Dinner
Saturday April 20 from 6:00 am - 9:00 pm with Breakfast, Lunch, Snack and Dinner
Sunday April 21 from 6:00 am - 6:30 pm with Breakfast, Lunch and Snack, also including Dinner (served at 6:30)
After your return home, you receive two online private yoga therapy sessions, to support your continuing healing process.
Location
Lokananda Retreat Center
116 E. Lancaster Ave, Downingtown PA
Course Confirmation Date
April 2 2024
We confirm the course on or before this date, when we have enough enrollments to confirm. Early rates are available until this date. We will email you with the latest updates.
Tuition
TBA
More Info
Our Enrollment Advisors will be happy to connect with you and answer any questions - programs@svaroopayoga.org or 610.806.2119

When events beyond our control cause unavoidable changes, locations and fees are subject to change without notice.
Svaroopa® Yoga
Your physical changes are profound and reliable, yet the inner transformation that gives you a new way of seeing is much more important.  Your own life and the world begin to look perfect, even though it is the same world that used to drive you crazy.