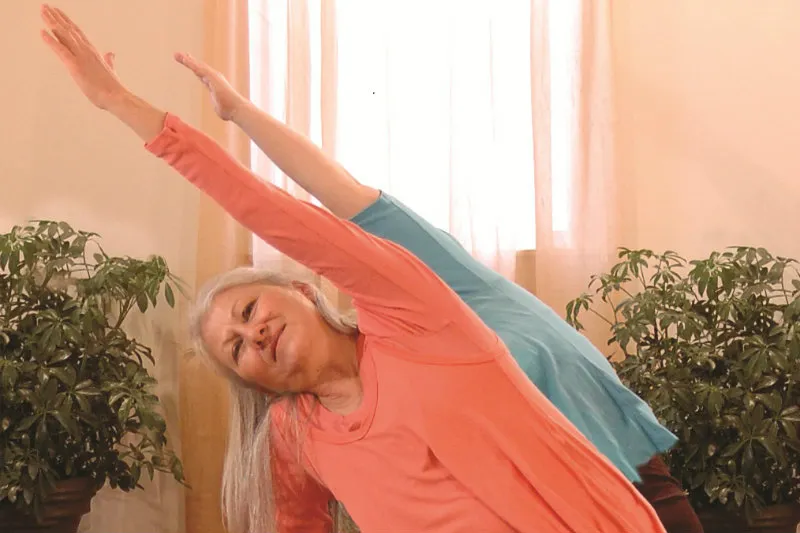 Foundations Review

August 2 - 6
Lokananda Retreat Center, Downingtown PA
Refresh your knowledge of basic Svaroopa® yoga poses, with a bonus of chanting, meditation and asana classes.
A great little tune-up, this program fulfills the Continuing Education requirement for Svaroopa® yoga teachers. You can also bring yourself back into Current Standing with this course. Use this course to get ready for YTT Level 1 if more than 6 months have elapsed since your Foundations training.
As a teacher, reviewing the Foundations poses gave me deeper thoughts. It helps me support my students more effectively. - Helene G. 
For the first time, finding things in my handouts that have always been there, that was very helpful. - Robyn D.
EYTS (Enrich Your Teaching Skills) are Continuing Ed courses. The acronym is pronounced "eats," like you've got "good eats," a great description of these courses that deepen your base in the primary poses while giving you an important selection of advanced teaching protocols. 
These are not certification courses because they do not include our at-home mentoring programs (DTS), yet they significantly expand your professional skills as a Svaroopa® yoga teacher.
TAUGHT BY
 
Michelle (Kamala) Gross & Swami Prajñananda
DETAILS 
Prerequisites
Successful completion of Foundations of Svaroopa® Yoga
SATYA Members
Successful completion of this course maintains or reinstates your Current Standing status for Continuing Education.
Dates & Times
Wednesday August 2 2023 begins with Lunch at 12:30, with training going from 2:00 - 9:30 pm with Snack and Dinner included
Thursday August 3 from 6:30 am - 9:30 pm with Breakfast, Lunch, Snack and Dinner 
Friday August 4 from 6:30 am - 9:30 pm with Breakfast, Lunch, Snack and Dinner 
Saturday August 5 from 6:30 am - 9:30 pm with Breakfast, Lunch, Snack and Dinner 
Sunday August 6 from 6:30 am - 12:30 pm with Breakfast 
Location
Lokananda Retreat Center
116 E Lancaster Ave, Downingtown PA
Course Confirmation Date
July 19 2023
We confirm the course on or before this date, when we have enough enrollments to confirm. Early rates are available until this date. We will email you with the latest updates.
Tuition
Enrollment Fees include course tuition, DTS, materials fees and your housing and meals, with details on each below.
If you package Foundations Review with Component A, you get a 40% discount on this course (40% discount off Standard Tuition).
Early Tuition (on or before July 19 2023): Members*: $831.00; Non-Members: $911.00
Standard Tuition: $1,001.00
Materials Fees: $5.00; Housing and Meals: $484.00 (4 nights)
Total Enrollment Fees:
Early Totals (on or before July 19 2023): Members*: $1,320.00; Non-Members: $1,400.00
Standard Total: $1,490.00
Postponed H&M: Postpone your Housing & Meals until just before your arrival. Pay for your tuition (early or standard) and materials now, then pay for your Housing & Meals 1 week before your program begins. Contact our Enrollment Team at 610-806-2119 or Turn on Javascript!.
Course Fee on enrollment: Members* early: $836.00; Non-Members early: $916.00; Standard: $1,006.00
Housing and Meals: 1 week before you arrive: $484.00
Monthly Payment Plan: First payment on enrollment $401.00 plus 8 monthly payments of $155.00, on your preauthorized credit card or bank account. Payment plan total: $1,641.00.
*Memberships that qualify for the discounted early rate: SATYA Membership
Re-take discounts are not available for Foundations Review
More Info
Our Enrollment Advisors will be happy to connect with you and answer any questions - Turn on Javascript! or 610.806.2119

When events beyond our control cause unavoidable changes, locations and fees are subject to change without notice.
Svaroopa® Yoga
In life, the things that you do over and over are the things that bring you bliss. But bliss is not merely lots of pleasure. It is profoundly different:  better, longer lasting, inexhaustible, supremely independent, always available and free.   Svaroopa® yoga, where again and again becomes always.