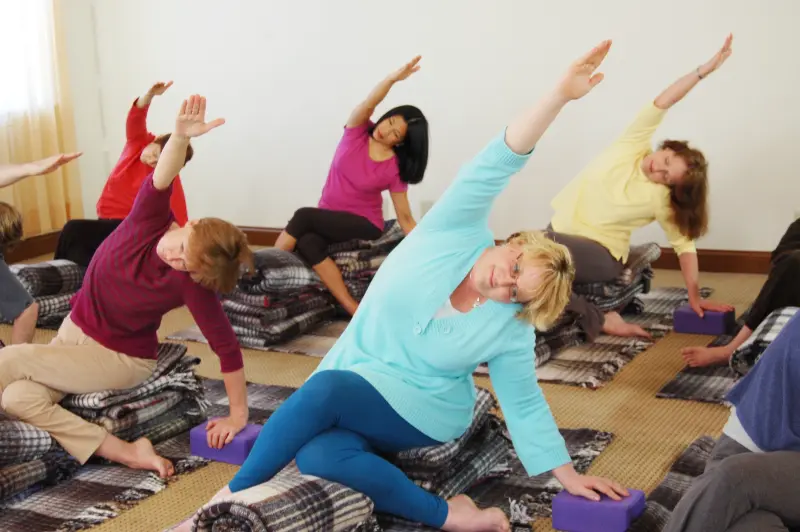 Radical Anatomy for Yogis
20 hours On-Site
part of CSYT & PYT Certifications
Western medicine excels at many things. Yet medicine's failures include many common maladies which Svaroopa® yoga excels at treating.
Radical Anatomy for Yogis
Understand the radical anatomical concepts behind Svaroopa® Yoga in a three-day weekend. Apply living anatomy to the problems of pain, diagnosis and disease to discover how easy it is to dissolve the root causes of each. Working with your body as well as the anatomy book, see and understand the instantaneous results our therapeutic processes provide.
This is so much valuable information on how to help ourselves and students dealing with a sickness or disease. I have a much deeper understanding about the human body now. – Patty K.
A wonderful program for helping "embody" anatomy and the teachings. I loved the balance between experiential and talk. – Phil M.
This full-immersion weekend uses yoga poses to turn your anatomy lessons into breakthroughs. Your questions lay the groundwork for the whole training — ask about the diseases, illnesses, injuries, syndromes and other conditions that you, your loved ones or your students are facing.
The difference between the medical and yogic perspectives becomes clear, so you know how to draw the best from both. Powerful poses and partnering clarify anatomical principles. You will understand your body in a whole new way and have new tools to make a difference.
Understanding the anatomy from Svaroopa® Yoga's perspective is just radical, coalescing with the teachings to help see the relation between the two. – Margot G.
Details