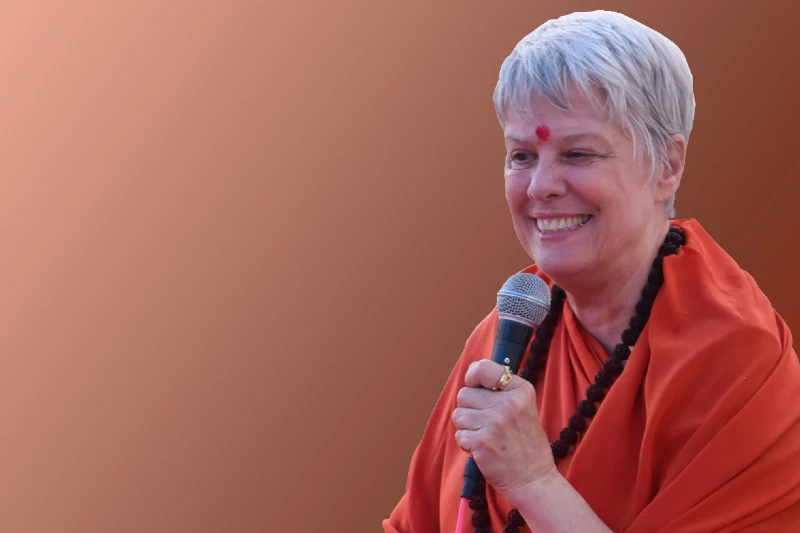 IAYT Conference (SYTAR)
June 15 - 17
Hyatt Regency Reston, Reston VA
Gurudevi has been invited to present an introductory workshop at the 2023 Symposium on Yoga Therapy and Research (SYTAR).
On Saturday afternoon, she is introducing 40 yoga therapists to Svaroopa® yoga therapy by teaching Half Frog with a Sacrum Press and Thigh Twist. 
Gurudevi aims to inspire interest in studying Svaroopa® Yoga Therapy. Limited to 40, her workshop is designed to introduce others to our spinal release methodology. As an introductory workshop, clearly it is not for those already trained as Svaroopa® yoga teachers. However, attending the conference is highly recommended. Certified Svaroopa® yoga teachers are invited to assist Gurudevi in giving the presentation (Turn on Javascript!). 
The International Association of Yoga Therapists (IAYT) sponsors SYTAR annually. As a professional organization for yoga teachers and therapists, IAYT champions "yoga as a healing art and science." Thanks to IAYT's work, the yoga therapist profession is becoming more recognized in the world.
TAUGHT BY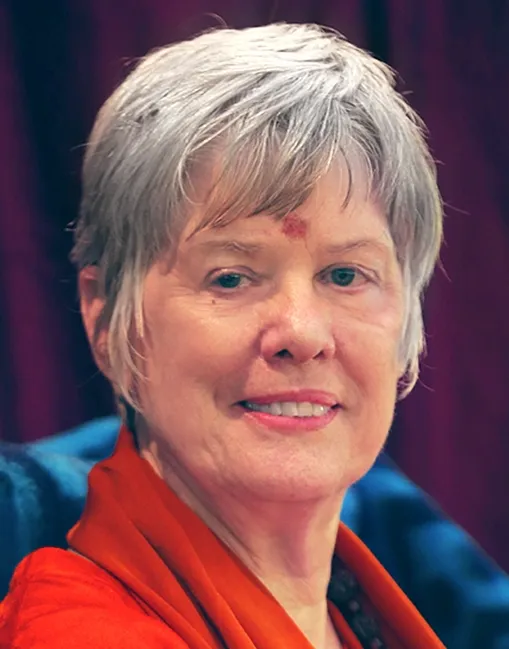 Gurudevi Nirmalananda
DETAILS
Prerequisites
None
Conference Dates 
Thursday June 15 2023
Friday June 16 
Saturday June 17 
Location
Hyatt Regency Reston
1800 Presidents St, Reston VA

When events beyond our control cause unavoidable changes, locations and fees are subject to change without notice.
Svaroopa® Yoga
Unraveling the deepest tensions in your body, from your spine outward, is a magical process.  Best of all is the peace and joy that arises within, yoga's promise echoing through the ages.