Leading Short Meditations
Immersion Training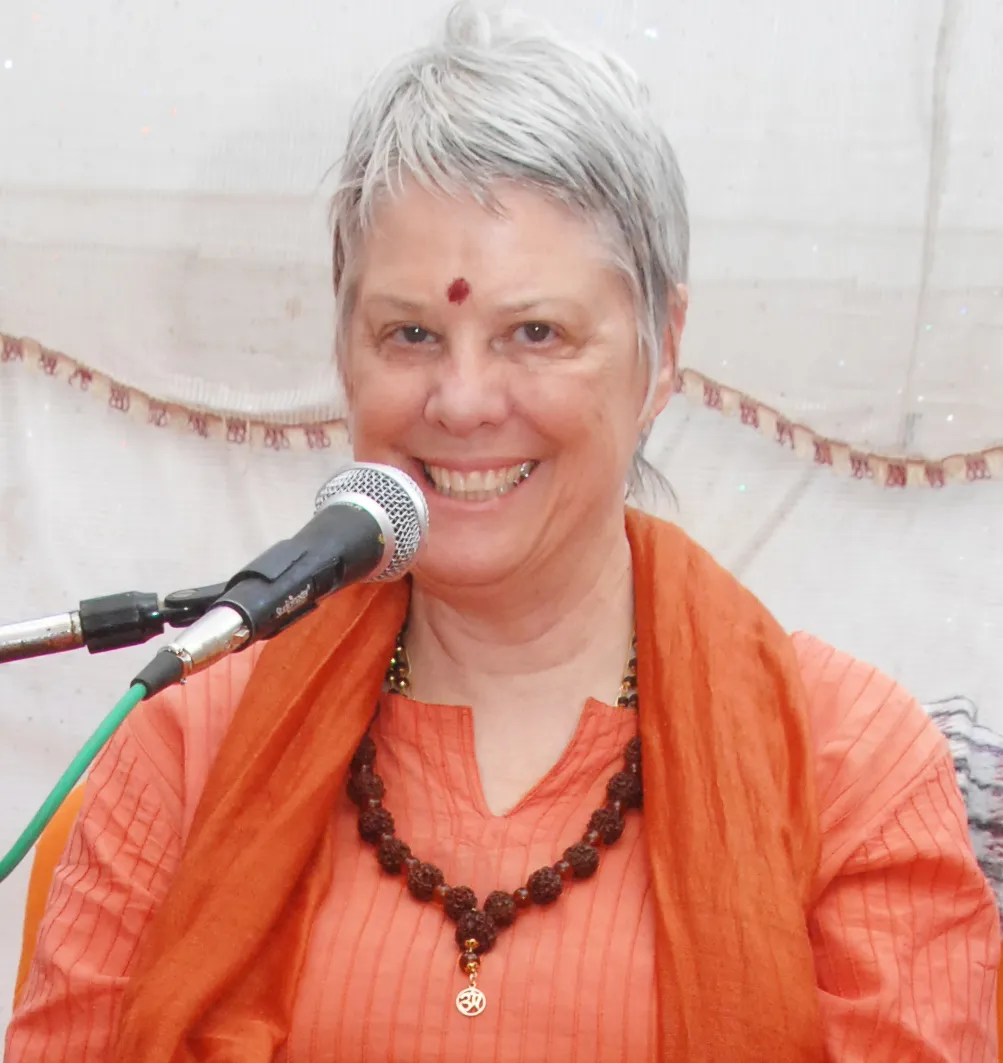 Learn to lead short meditations for groups that are new to meditation.  These programs are wonderful community service programs, intros to promote your meditation course or to offer as part of a retreat or program taught by another teacher.  In just 30 or 60 minutes, you'll engage the students in a discussion, present the key teachings and principles of meditation, teach them how to meditate and elicit their sharings afterward.  The ease and power of our meditation practice will inspire them to continue at home or to come in for more training.
This training will help you understand the role that grace plays in our powerful tradition, thereby making the profound become easy and the mystical become practical.  If you are already trained as a Svaroopa® meditation teacher, this course will renew and deepen your teaching.
Details:
Prerequisites:  one of the following:
a)  Successful completion of Meditation Teacher Training  — OR —
b)  Certified Svaroopa® Yoga or Svaroopa® Vidya meditation teacher and completion of Preparation Activities
Preparation Activities: 
1)  Teach three Intro to Meditation courses within 18 months prior to the immersion training.
2)  Complete three free conference phone calls with Swami Nirmalananda:
Timing: 
This course is taught every other year.
An immersion training, it is four days long, with the first day beginning at 6:30 am, last day ending at 6:30 pm
Svaroopa® Yoga
Experience profound meditation, easily accessible through our sophisticated methodology, ancient techniques customized to our modern life.