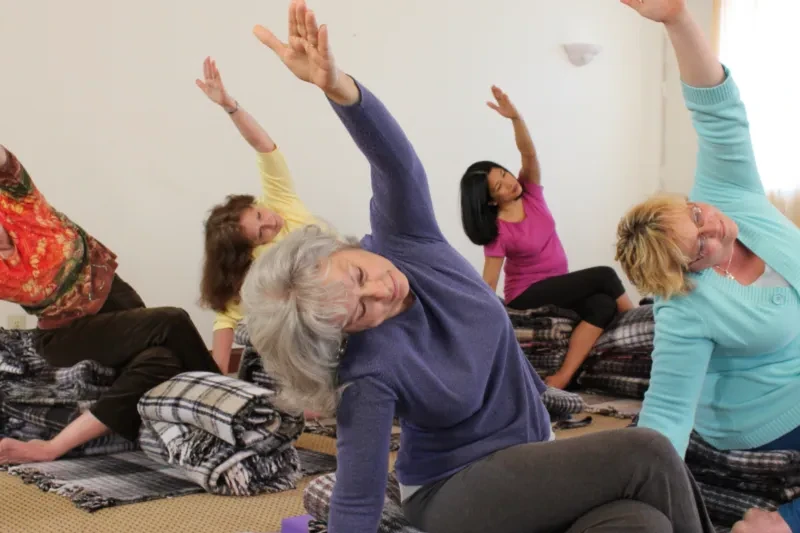 Radical Anatomy for Yogis

November 2 - 5
Lokananda Retreat Center, Downingtown PA
Get beyond book-based learning in our three-day anatomy course. Use living anatomy to address the problems of pain, diagnosis and disease to discover how easy it is to dissolve the root causes of each. 
The course uses your body to enliven the anatomy book so you see and understand the instantaneous, therapeutic results of Svaroopa® Yoga. 
Map your body from your spine outward, which is the way it grew in your mother's womb. Explore a radically different paradigm about health and healing. Find out how it intersects with bliss and consciousness. – Swami Nirmalananda
Your questions lay the groundwork for the whole training. Ask about the diseases, illnesses, injuries, syndromes, and other conditions that you, your loved ones or your students face. The difference between the medical and yogic perspectives becomes clear, so you know how to draw the best from both. 
I loved the structure of the program, looking at the different diseases, etc. and seeing how everything connected. – Pam C.
Wonderful program for helping "embody" anatomy and the teachings. Loved the balance between experiential and talk. – Phil M.
This full-immersion weekend uses Svaroopa® Yoga poses to turn your anatomy lessons into breakthroughs. Powerful poses and working with partners clarify anatomical principles. You will understand your body in a whole new way and have new tools to make a difference.
You will never look at anatomy the same way again. – Kelly S.
The experiential components were mind blowing! – Kelly G.
Learn hands-on adjustments and alignments for 16 poses as well as their relationship to the chakras. Also included are meditation, yoga philosophy, anatomy, partner pairing, stories from the ancient sages and chanting in Sanskrit. 
Your yoga-full days include your housing, meals, snacks and breaks. You'll be amazed at how Svaroopa® yoga changes your body – how fast! How easy! How blissfully!
TAUGHT BY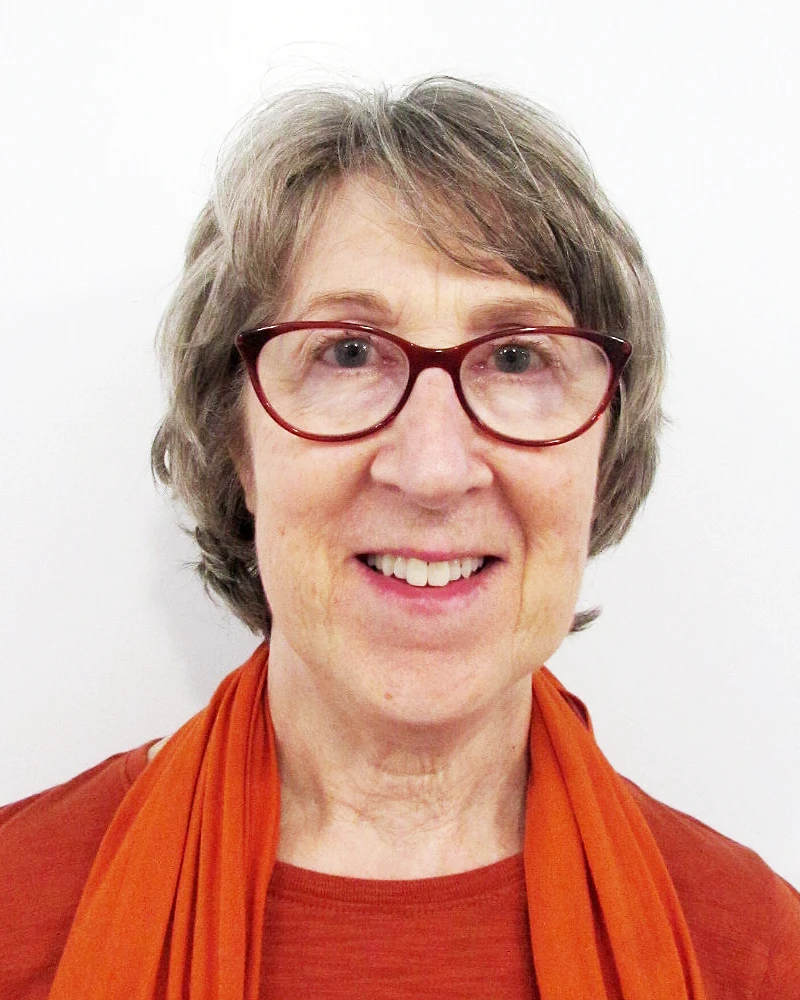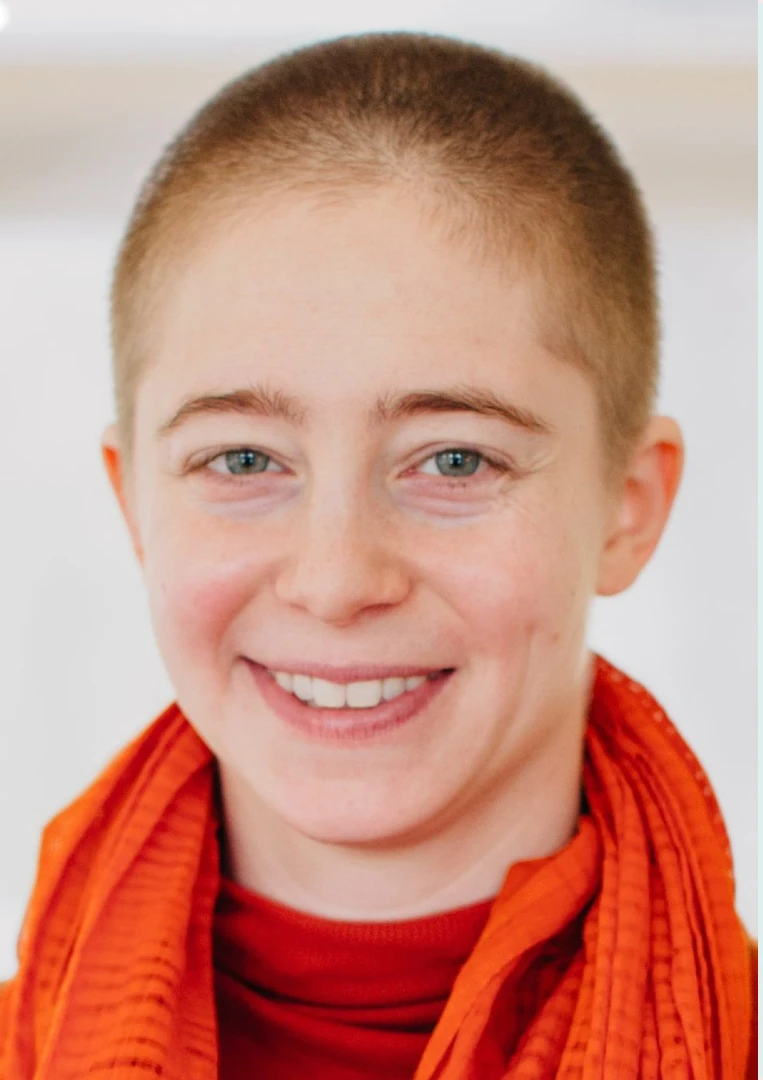 Swami Shrutananda & Swami Prajñananda
DETAILS
Prerequisites
None
SATYA Members
Successful completion of this course will maintain or reinstate your Current Standing status for Continuing Education.
Dates & Times
Thursday November 2 2023 begins with Dinner at 5:00 pm, with training going from 6:30 - 9:30 pm
Friday November 3 from 6:30 am - 9:30 pm with Breakfast, Lunch, Snack and Dinner included 
Saturday November 4 from 6:30 am - 9:30 pm with Breakfast, Lunch, Snack and Dinner
Sunday November 5 from 6:30 am - 12:30 pm with Breakfast, also including Lunch (served at 12:30 pm)
Location
Lokananda Retreat Center
116 E. Lancaster Ave, Downingtown PA
Course Confirmation Date
October 19 2023
We confirm the course on or before this date, when we have enough enrollments to confirm. Early rates are available until this date.
Tuition
Enrollment Fees include course tuition, materials fees and your housing and meals, with details on each below.
Early Tuition (on or before October 19 2023): Members*: $611.00; Non-Members: $671.00
Standard Tuition: $741.00
Materials Fees: $30.00; Housing and Meals: $363.00 (3 nights).
 Enrollment Fees:
Early Totals (on or before October 19 2023): Members*: $1,004.00; Non-Members: $1,064.00
Standard Totals: $1,134.00
Postponed H&M: Postpone your Housing & Meals until just before your arrival. Pay for your tuition (early or standard), DTS & materials now, then pay for your Housing & Meals 1 week before your program begins. Contact our Enrollment Team at 610-806-2119 or Turn on Javascript!.
Course fee on enrollment: Members* early: $641.00; Non-Members early: $701.00; Standard: $771.00
Housing and Meals payment: 1 week before you arrive: $363.00
Monthly Payment Plan: First payment on enrollment $285.00 plus 6 monthly payments of $161.00, on your preauthorized credit card or bank account. Payment plan total: $1,251.00.
*Memberships that qualify for the discounted early rate: SATYA Membership
Re-take discounts are not available for Radical Anatomy.
More Info
Our Enrollment Advisors will be happy to connect with you and answer any questions - Turn on Javascript! or 610.806.2119

When events beyond our control cause unavoidable changes, locations and fees are subject to change without notice.
Svaroopa® Yoga
Western medicine excels at three things: emergency care, surgery and biochemistry. Yet medicine's failures include many common maladies, all of which Svaroopa® yoga excels at treating. You really can take charge of your own healing for most conditions, or use yoga as a valuable adjunct to your medical care.